Digital Marketing Trends that's helping Digital Marketers Know their Customers a must follow trends for digital marketing agency 
Over a period of time, the marketing industry has evolved in many interestingly creative ways. Unlike traditional marketing and advertisement were only limited to physical modes like newspaper, pamphlets, bill board marketing, massive usage of internet in the current situation has transformed companies completely. Digital Marketing or online advertisement marketing is all boosted up to take the marketing and advertising industry in its hands and rule it like a king for coming decades.
But are you wondering how did this wave of transformation happen? Are digital marketing and advertising techniques of the early 2000s and now the same?
This changing trends have helped marketers got to know the customers more closely and made them relatable. Following the global recent trends, digital marketing agencies are now able to understand the actions of customers and predict what might work well. The latest techniques have not only helped in connecting to the consumers but also have made monotonous works easier with the help of automation.
Some recent trends in digital marketing are:
1. Instagram ruling the social media game: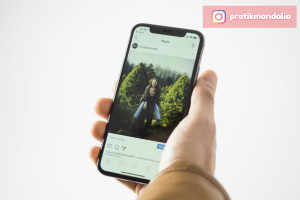 In earlier days it was enough for a business to have a Facebook Page and a simple page website for an online presence. But now, the online digital game has changed completely. With the increase in competition, you need to level up your social media game. Instagram has by far been an an outstanding platform for companies to connect with clients. With an interactive posts and hashtags, companies/social media experts are increasing their daily reach and acquiring new customers. Instagram also has to offer some interesting features which are not present in any other social media application such as Reels, IGTV and so on. If you want to learn more about Instagram Growth Hacking visit here
PRO TIP: Regular posting and keeping up with the trends (viral hash tags) can help the companies relate to potential customers more.
To discover viral hashtags visit gravTag
2. Chatbots for automation: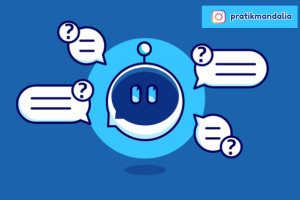 With the evolution of the automation industry, the neural intelligence of chatbots has tremendously increased. It not only leads to effectively faster resolution of queries but also reduces the workload of employees. The best part of automation is that it works while everyone sleeps. Today's chatbots are able to solve general customer queries, have knowledge center and do not require any manual help for it.
Almost every website and apps now use chatbots for advertising, marketing, customer service etcetera for their brands.
The best example is in a widget chat here type automation and see the magic. PS If you want me to help you for chatbot automation please send a message automation on the chat widget. It is must for your clients if you are a digital marketing agency.
3. Video marketing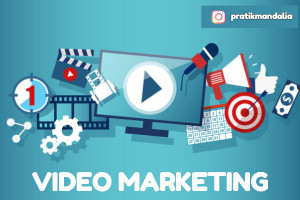 TikTok and many other social media networks are successful because of videos. In earlier days many brands didn't include Video Marketing as primary source of marketing and advertisement as their digital marketing techniques . Video streaming applications like YouTube have massive source of audience and reach. In fact few people have replaced their primary source of income coming from YouTube. Customers of all age groups tend to spend a large amount of time in these apps. Video marketing is a handful tool and gives a lot of time to the marketers for showcasing their businesses or brand and communicate what their brand is all about.
Head over to the official YouTube channel of Pratik Mandalia to learn more about marketing and sales for your business now!
Beautifully edited as well as high-quality videos of various brands have overtaken the internet so many times when it comes to viral marketing campaigns. There are many digital marketing agency that will help you design videos. Alternatively, many videos SAAS services can be used by you for example inVideo, TYLE etc to make professional looking videos in minutes. Therefore, an active video channel is a trend that is going to stay for another five years for impactful marketing.
If you want videos to be made for your brand click here and leave a message. I will create a 10 Seconds video for FREE.
4. Personalized mails: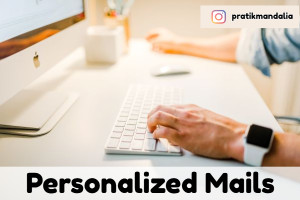 Again, automation has made this possible. An email with your name and content is easily emailed to you withing snap seconds, what else can one want? Personalized emails with names have a great impact on the consumer's mind by you relating to them. These emails can contain moving animations and graphics emails sent to the subscribers with emojis. Though email marketing has been in the field for a long time, advanced automation and personalization has added spark in digital marketing world.
Have you subscribed to my email list yet? Subscribe Growth Hacking 101 now to instantly learn 10 Growth hack to overshoot your goals.
5. Content with context: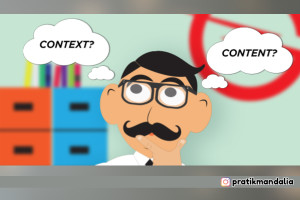 From digital marketing agency to influencers, the content has always been the most critical part of digital marketing. Without good content, no company can succeed in digital marketing endeavors. You can generate good quality content for email, funnels or your blog post with the help of AI like BIQ, contentstudio, nichesss etc.
Is content the only thing you need to succeed?
With content, a proper context is absolute mandatory. Customers must be able to relate themselves to the brands. Due to competition various brands are focused on writing content with context target customers at the right time. They have stopped sending Digital Content which is not relevant.
Digital marketing?
Digital Marketing is a home ground of evolution. Trends will keep changing every single day. Digital marketers and agencies need not follow every trend that's coming. But it will be good to keep a check on the important ones that relates to your brand and do not completely forget the old ones. A balance between the old and new, and being the best judge by picking out the most useful ones according to your business is the key to great results.